That's Amore Pizzeria
Fine Italian Cuisine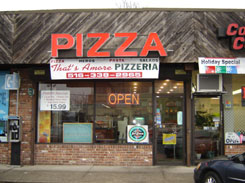 That's Amore Pizzeria is a new pizzeria that has opened up on Merrick Rd in Seaford. Joe Ross and his courteous staff, have created unique spins on Italian Classics.
Lunch time favorites, Soups and salads are made fresh everyday.
Dinner time favorites include delicious Baked dishes, such as Ziti, Manicotti and Lasagna.Chicken and Veal prepared th way you like it. Parmigiana, Francese or Marsala are only a few of the items Joe will prepare for you. Check out our full menu...
Catering for all Occasions
Take Out & Free Delivery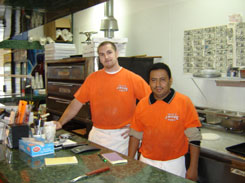 A little to busy to come to the store, don't worry we deliver! Pizza, Rolls, Calzones, Salads, Soup, Heros,and seafood, you name we have it. Don't wait, stop in and get some of that mouth watering Italian Classics.

Down Home Delicious
Daily Specials
Don't forget to ask for our Daily Selections & Specials!

Family Special
$18.99 1 Large Pie, 1 Baked Ziti, 1 Hero Sandwich*, 12 Garlic Knots
*add $1.00 for shrimp or veal

cheap nfl jerseys